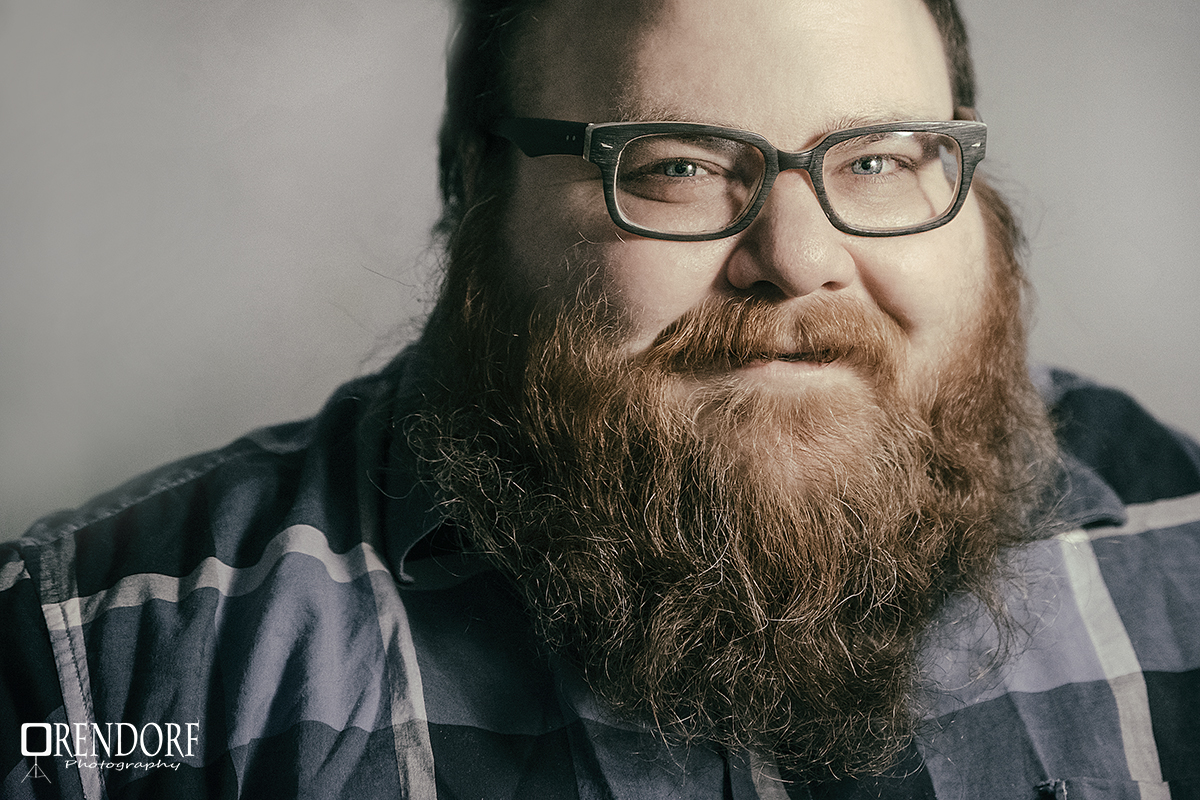 "Take nothing and turn it into something amazing"
Based out of Fort Wayne, Indiana, photographer Sherman Orendorf values
the creative process of photography as his art form. Specializing in
commercial and editorial photography as well as portfolio building for
emerging models, Sherman is inspired by the passion for art, music and
raw artistic energy.
Since emerging as a professional photographer in 2012, Sherman first
began his career in videography before transitioning to fashion
photography. With the fortitude and tenacity he brings to each shoot, his
penchant for visual storytelling draws a loyal following.
As an esteemed published photographer, Sherman appreciates the
freedom his profession allows. No stranger to hard work when working with
each of his clients, Sherman's thorough planning before each shoot is
evident with the superior quality of his published projects. His work can be
found in print magazines across the globe.
Through his mentoring of emerging models, Sherman provides the support
and vital resources necessary for successful career advancement. Future
plans for Orendorf Photography include advertising campaigns for global
brands, continued mentoring, and published projects.
-------------------------------------------------------------------------------------------------------------------------
Publications::
Flawless Magazine
Pump Magazine
Shot Caller Magazine
Mancave Babes Magazine
B-Authentic Magazine
Fetfan Magazine
Vanquished Magazine
Spiced magazine
Embrace Beauty Magazine
Alpha Fashion Magazine
Unvealed Magazine
Aphrodisiac Magazine
Cest Moi
Tenebrous Magazine
International Magazine
Vintedge Magazine
Delicious Dolls
M&M
Fashion Couture Magazine
Proper Eye Candy Magazine
Vanquished Magazine
Ar Leith
Fashion Faces
Surreal Beauty Magazine
Bohemia Magazine
Bikini Magazine
Imperial Magazine
Beau Nu Magazine
Sassy Magazine
Aperte Magazine


Designers::
DianKa Maresova founder of Dianka DesignZ
erica lee founder of Grunge Beauty Couture
Berny Martin founder of Midwest fashion week and owner of Catou
Mariah Jackson

Ricky Wolbrom
Angel Olivera
Jealousy Jane
LH Coutour

Commercial Assingments::
Sorella Boutique
Elegant Designs
Society for the Prevention of Cruelty to Animals
The Hair Dept
G2G Jewelry Couture
Jules Boutique
Becker Customs
Embrace Beauty Magazine
Unvealed Magazine